Isuzu Truck Wreckers Melbourne
Many Isuzu trucks owners do not realize that they can get cash for their old Isuzu trucks on same day in Melbourne. There is no reason why truck owners should be stressed out worrying about how to get rid of their old and damaged Isuzu truck, because we at Isuzu Truck Wreckers Melbourne can help you with that. We not only offer cash for unwanted Isuzu trucks but also offer free removal that includes free pick up and transfer paperwork for any Isuzu truck.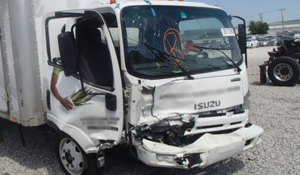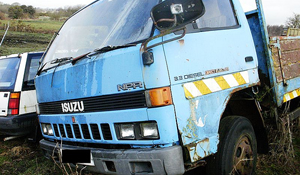 When to Sell Isuzu Truck
Every vehicle has a life cycle and many times due to normal wear and tear a truck can become beyond repair. This means that some trucks are unable to run efficiently even if parts have been replaced or repaired and the expenses has outweighed the value of the entire truck or it could be more expensive than buying new one. This circumstance will eventually let you decide that your truck has reached the end of its life cycle.
Isuzu Truck Buyers – We buy every trucks
Don't think that your Isuzu truck is resell-able. At Isuzu Truck Wreckers Melbourne, we buy all kind of Isuzu trucks. Every model, every year and every condition, we welcome every Isuzu in our yard. This thing has made us top Isuzu truck buyers in Melbourne. Following are some models that we buy in Melbourne region.
Why Isuzu Truck Wreckers
Each and every part of your Isuzu truck is made up of recyclable materials. This is when Isuzu Truck Wreckers Melbourne comes to the rescue. How can we be of assistance to you?
We pay cash for your wrecked, damaged, or old Isuzu truck – in fact, we give cash up to $13,999 for your Isuzu truck regardless of its condition

We are an authorized Isuzu truck buyers servicing Melbourne and its suburbs which means that there is no need to have your damaged or wrecked or unwanted Isuzu truck repaired before selling it to us, in fact, there is also no need to get roadworthiness certificate we will still pay top cash for your damaged or junk Isuzu truck

We provide convenient and fast service – just give us a call or answer our online form – we will come to your location anywhere in the Melbourne, Geelong and Ballarat City area within the same day and arrange for the removal/ pick up of your Isuzu truck

We will do all the paper works for you and to save you from the hassle of doing all the transfer work
If you have decided to sell your Isuzu truck no matter what the year and model, call us and we will buy your truck from you.
850 | 900| Cxy | FH | Frd | Frr | Fsr | Ftr | Fvr | Fvz | Giga | Nkr | Nnr | Npr | Nps | Nqr
How to Sell Isuzu Truck to Wreckers
If you are looking for a scrap Isuzu truck wreckers, then you know where to turn it. The process is quick, fast, easy and reliable by filling out our online form or giving us a call. Simply give us the details of your Isuzu truck such as the age, model, year and any mechanical issues for your non-obligatory quote. All we need from you is a YES and we will come to your location anywhere in Melbourne and its suburbs and we will pay you cash for your scrap, unwanted, junk or wrecked Isuzu truck instantly! We will remove your truck for free! Getting rid of your unwanted or used Isuzu truck is never this easy with Isuzu Truck Wreckers Melbourne.
Isuzu Truck Dismantlers
You can also call us as Isuzu Truck Dismantlers in Melbourne. We dismantle and wreck Isuzu truck for different purposes as part of the auto recycling process. We are licensed dismantlers and wreckers of Isuzu truck thus providing you with a peace of mind that we care for the environment. We ensure that each and every part of your Isuzu truck is disposed of properly under the supervision of our expert dismantling and wrecking team and in compliance with the Australian safety standards. Don't waste time, sell your unwanted truck today to Isuzu Truck Wreckers Melbourne. Our friendly staff will help you from start to end of selling process.
Sell Isuzu Truck for Cash – Up to $13,999
We at Isuzu Truck Wreckers Melbourne know that one of every Isuzu truck owner's concern is the amount of money they will get paid for their junk or scrap Isuzu truck. Being an authorized and licensed Isuzu truck wrecker in Melbourne, we will pay top cash for your Isuzu truck up to $13,999! Depending upon how good is your truck in terms of the model, year, age and condition, we'll offer a maximum price for your truck. And this will satisfy you when you'll get it in your hands on the same day with no hassle. Free Isuzu truck removal service is available for all suburbs of Melbourne, Geelong, Ballarat city areas.